UFC Pittsburgh: Mike Perry viciously knocks out Reyes
Even with a new opponent less than a week from fight night, "Platinum" Mike Perry continues to outshine the competition inside the UFC octagon
On less than a week's notice, UFC newcomer Alex "The Executioner" Reyes (13-2-0) was ready to dive into the deep waters of the octagon in the co-main event of UFC Fight Night 116.
Standing in the way of Reyes' picture perfect debut is the always dangerous "Platinum" Mike Perry (10-1-0). All ten of Perry's professional wins have come by way of TKO or knockout, and without a doubt, Perry sights are set on victory in similar fashion inside Pittsburgh's PPG-Paints Arena Saturday.
A former King of the Cage champion, and natural lightweight, Reyes made the move up to welterweight to take his shot inside the UFC's octagon.
Despite the short notice, Reyes did his homework on his opponent, as he started out light on his feet and trying to stay out of the range of Perry's heavy hands. While the hands couldn't find the home early on, Perry utilizes a flying knee, followed by knees inside the Muay-Thai clinch against the fence.
Sensing trouble, Reyes tries to break the clinch and reach out to Perry's left. Perry counters the movement and rips the clinch back toward the cage. As he shifts Reyes, Perry connects with a flush knee to the chin of Reyes knocking him out cold just over a minute into the fight. With 11 finishes to his name, Perry calls out former UFC champion "Ruthless" Robbie Lawler as his next victim in his post-fight interview.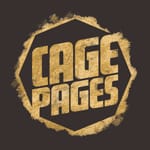 With another Mike Perry victory coming by way of beautiful violence, hopefully, we can see the Thiago Alves fight rebooked or for Perry to face off with another game fighter.