UFC has McGregor and Johnson on Sports Illustrated's top 50 fittest list
The UFC is home to some of the most athletically gifted and hardest working individuals in the world. So it came as no surprise when Conor McGregor and Demetrious Johnson were included in this year's Sports Illustrated Fittest 50 list.
Demetrious Johnson is already enjoying a pleasant 2017, which includes winning the Best Fighter Espy award in June. The arguably No.1 pound-for-pound best fighter and UFC champion also starred in a couple of Metro PCS commercials this year.
Now, Johnson along with McGregor can proudly own the distinction of being recognized by Sports Illustrated for their dedication to their fitness and craft. The two champions have been added to the Top 50 fittest male athletes in the world.
The Sports Illustrated list was compiled by a number of specialists in a number of different areas in the world of sports and fitness. The respective athletes were graded as follows (per the Sports Illustrated list).
Athletes were considered based on performances in the last 12 months, demands and risks of their respective sports, training regimens, longevity and physical benchmarks, including: speed, strength, endurance, agility, flexibility and power.
Johnson has long been the king of the UFC's flyweight division and is eyeing setting a new record for UFC title defenses at UFC 216.
He tied Anderson Silva's record of 10 title defenses back at UFC on Fox: 24 in a submission win against Wilson Reis.
Johnson, 31, has long been overlooked due to his size and lack of promotion, however, he is slowly beginning to gain the recognition he deserves. In a sport that includes the "Notorious" Conor McGregor, it's easy to get lost in the shuffle.
Speaking of McGregor, he's also had an interesting year, to say the least.
Conor McGregor is coming off a boxing exhibition loss against Floyd Mayweather last month, however, he hasn't been considered a loser per say.
The UFC lightweight champion predicted he'd earn $100 million in his pro boxing debut. Not too shabby. McGregor also launched a conditioning program leading up to his fight against Mayweather. Conditioning has been an area of which he's received criticism, but he must be doing something right to make the Sports Illustrated cut.
McGregor is expected to face Nate Diaz in a rubber match sometime in 2018. He is scheduled for an hour sit-down interview with broadcaster, Dan Hardy on September 30th at the 02 London arena. McGregor will likely address what is on the horizon as he turns his focus back to MMA. UFC 216 will also play a major role in his future as Tony Ferguson and Kevin Lee will do battle for the interim UFC lightweight championship.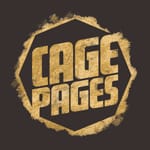 McGregor is reportedly set to discuss "expanding the protection of rights of MMA fighters" with the United States Congress in the near future. Full of surprises as usual.