UFC Norfolk: Pair of fights added to round out Virginia card
What's turned out to be a stacked UFC fight night card in Norfolk just got even better, as Sage Northcutt vs. Michel Quinones and Raphael Assuncao vs. Matthew Lopez head to Norfolk.
UFC Norfolk has really turned out to be a top to bottom pleasant surprise, and now earns itself, even more, depth for its undercard in two solid lighter weight class bouts.
As first reported by ESPN, lightweights Sage Northcutt and Michel Quinones will take each other on while bantamweights Raphael Assuncao and Matthew Lopez are also scheduled for battle on Nov.11 in Norfolk, Virginia.
Sage Northcutt when he was picked up from Dana White's "Looking for a Fight" was one of the most hyped prospects in recent memory, a hype train that would gain serious steam with two consecutive finish wins, but that train was eventually derailed by Bryan Barberena which just hasn't left Northcutt with the same appeal since. Northcutt was beaten in his lasting outing by Mickey Gall at welterweight but now jumps back down to lightweight to get back on track.
The man he'll have to defeat to do so is Michel Quinones. Quinones made his UFC debut back in June, a 2nd round TKO loss to Jared Gordon, a loss which followed a five-fight win streak with four finishes.
For this fight, Quinones moves up to the lightweight division and right away gets the chance to make a name for himself with a win over a highly touted prospect like Northcutt.
In the bantamweight bout, Rapahel Assuncao will look to make up for two years lost time by pushing his win streak to three in a row.
Assuncao was likely one or two fights away from a title shot in 2014, but a string of injuries kept the top contender in an extended hiatus that sent him back to square one. With two straight split decisions, Assuncao now needs a statement win to sneak back into that crowded bantamweight title conversation.
Matthew Lopez in just his fourth fight with the UFC could start raising eyebrows around the division if he could knock off the number four bantamweight in the world in Norfolk. Lopez propelled himself into the bantamweight top 15 with first round TKO victory over Johnny Eduardo back in June, his eighth career finish in ten career wins. Lopez can gain a plethora of respect with a win on Nov.11 if he can continue his hot streak in the right direction vs. Assuncao.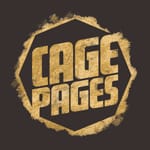 UFC Norfolk will take place on Nov.11 at the Ted Constant Convocation Center for the UFC's debut in Norfolk, Virginia. An expected lightweight slugfest between Dustin Poirier and former UFC lightweight champion Anthony Pettis will headline the event, while Matt Brown and Diego Sanchez will co-headline in a welterweight classic in the making.