UFC 219: Reports indicate Conor McGregor will meet Nate Diaz
If the reports are true we may be a few months away from the biggest trilogy fight in UFC history.
The current UFC lightweight champion, Conor McGregor, is fresh off of his mega-fight with Floyd Mayweather. A valiant effort was cut short when he was stopped in the 10th round by the greatest boxer of our generation, and questions regarding the Irishman's MMA return immediately started being asked.
The next man to face McGregor was supposed to be the winner of the upcoming interim lightweight title fight between Tony Ferguson and Kevin Lee who will meet in the main event of UFC 216.
Well, that was the plan until reports and rumours started to spread like wildfire. In a report by the Irish Independent via the Sunday World, Conor McGregor is close to signing a bout agreement to face his old rival Nate Diaz for the third time.
The news doesn't really shock many but it will sure make a few fighters, especially Lee and Ferguson, angry. McGregor has yet to defend the title he won nearly a year ago and many feel that is not a fair situation for the other athletes in the lightweight division.
The trilogy between Diaz and McGregor will most certainly break all the records from their first two meetings but will it be for Conor's title? It may be but Nate has not fought since their second fight late in 2016.
Obviously, these reports are unconfirmed and the UFC has yet to officially announce any such news regarding the two fighting for the third and final time. Promotional president Dana White even responded to the rumours via Twitter, shutting down the talk of the fight.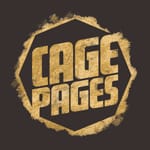 With each man holding a win over the other, this last meeting is for more than just a win. It will be about respect, bragging rights and potentially the lightweight strap. UFC 219 is set to take place on Dec. 30 at the T-Mobile Arena in Las Vegas.