UFC 218: Ngannou and Overeem to co-main event in Detroit
A clash of UFC heavyweight title contenders is signed, sealed and ready to deliver come December 2nd at the Little Caesar's Arena in Detroit.
While it may not be the main event title shot he wanted, Francis Ngannou (10-1-0) may be getting the next best thing. The UFC announced Ngannou will meet former champion Alistair Overeem (43-15-0). The likely heavyweight title eliminator bout will co-main event December's UFC 218 from Detroit, Michigan.
Ngannou originally had his next target set on a UFC 215 fight against former UFC champion, Junior dos Santos. Dos Santos was forced to pull out of the scheduled bout due to a potential USADA violation in August. With dos Santos out of the mix, Ngannou began lobbying for a heavyweight title fight against reigning champion, Stipe Miocic.
Ngannou's run thus far in the UFC has been nothing short of impressive. In five fights inside the Octagon, the Cameroon native has amassed a perfect record as well as five straight finishes. In his last three bouts, Ngannou has finished his opposition in under two minutes. Most notably, former champion Andrei Arlovski fell to Ngannou in January by way of TKO in only a minute and a half.
As word got around that Ngannou was looking to jump the line, Overeem made his intentions clear. In early September, Overeem took to Twitter to put Ngannou in his place.
A former champion in the world of MMA and kickboxing, Overeem vowed to not let the latest newcomer bypass "The Reem" on the way to the top. In his near six years under the UFC banner, Overeem has more than proven his power among the 265-pound elite. Despite impressive victories over six former UFC champions, Overeem has yet to cash in on the gold.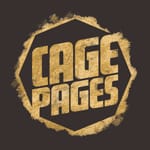 After losing to reigning champion Miocic in 2016, Overeem enters Detroit riding a two-fight win streak. A decisive victory over an up-and-coming challenger such as Ngannou could place Overeem right back in the title picture come 2018. In a classic storyline of rising prospect against the grizzled veteran, Ngannou and Overeem seem poised and ready to unleash fireworks this December in Detroit.